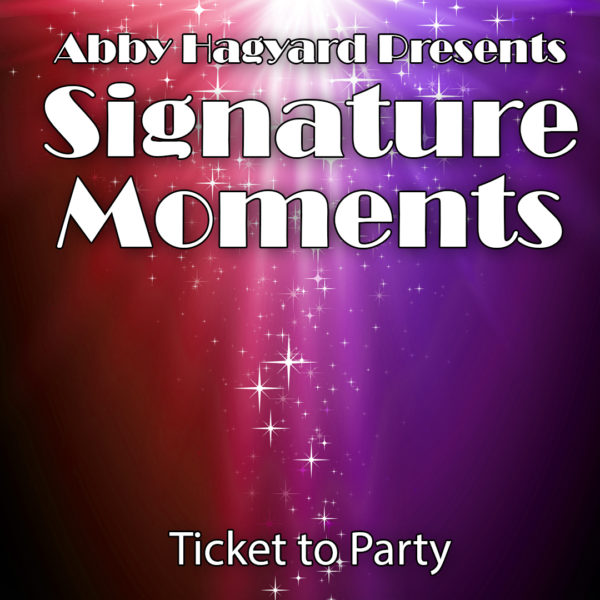 AH Presents Signature Moments
Rescue Victims of
Domestic Violence!
Donate to
Shelter Movers* Ottawa Chapter!
"Best Party Ever! … What a great cause!"
"The FAME Book Launch blew me away!"
"Abby never disappoints!"
"We stepped into a magical place…"
"…and then her feather boa caught fire!"
I'm Abby Hagyard…
I'm inviting you to experience your Signature Moment
The Date
Sunday, September 24th, 2017
The Time
1:00 – 5:00 pm
The Dress Theme
Hollywood's Golden Age, dahling!
The Place
Advance Tickets
$50.00 + HST
Meet my clever, award-winning special guests:
Caitlin Fisher  –  Wallace Edwards  –  Therese Boisclair

See me perform an excerpt from my popular Dorothy Parker show
Indulge in decadent sweet treats created by
Diva Cupcakes and Lolai's Yummies
Sample Biagio's fabulous Hors D'Oeuvres
Whet your whistle at Biagio's [cash] bar
Chat with my beautiful/handsome, whimsical/gifted friends
Donate to Shelter Movers* Ottawa Chapter
Rescue victims of Domestic Violence
*SMT Inc. is a charitable foundation regulated under the Income Tax Act #776372492RR0001
Signature Moments are…
Inspiring… Engaging… Forever Life-Changing…
Fabulous… Fun… Exhilarating…
When you meet a brilliant, talented, special someone…
And you suddenly see the world differently.
Your Signature Moment is waiting…
Advance Tickets are just $50.00 + HST – RESERVE NOW
Space is limited. See you September 24th!
Information: abby@ahpublisher.com
$50.00
In stock
Only logged in customers who have purchased this product may leave a review.