The publisher you're probably thinking of works with you after your story is told.
We start before that and help you get that amazing idea out of your head.
We help you decide who needs to hear what you have to say…
And choose the best way to say it…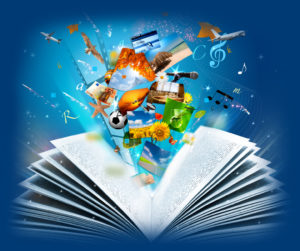 
"Where Do I Start?"
Consultation
1 hr – $100
First-time authors/speakers can get confused. We give you the big picture + the details.

"Does This Work?"
Commentary
$75.00
You send a Summary/Synopsis. We highlight your strengths and weaknesses.

"Help! I'm Stuck!!"
DIY Critique
$150
You send us up to 5 pages, double spaced. We show you how to untangle yourself.

"Now What?"
Consultation
1 hr – $150
Everyone needs feedback. One-on-one brainstorming keeps you on track.
When your content is ready and you need an editor, we do that too!
"Is This Ready To Publish?"
$0.02/word*
We highlight the issues for you.
"Just Make It FAB!"
$0.06/word*
We fix the issues for you.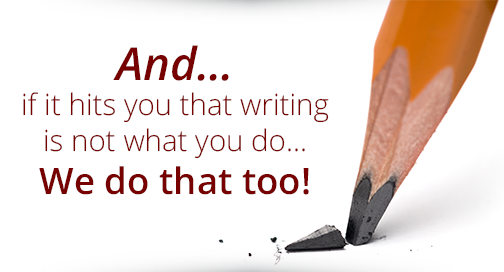 "I'm NOT A Writer!!"
$0.20/word*
We write it for you.
*Minimum required 5,000 words 
Submission Formatting Requirements
When you send us your stuff Formatting Requirements This is not how it looks when it's published…
This is how we need it when we work on it.
Your document must be in Word (.doc or .docx) format.
Use Times New Roman 12-point font.
Pages must be standard Letter – 8.5 x 11.
Margins must be one inch all around.
One-page Synopsis must be single spaced.
Multiple pages/manuscript must be double spaced.
Remove all automatic spacing.
Use the Footer feature to put page numbers at the bottom of the page.
No charge for the Title/Author page.
Start at the top of the page. No charge for end-of-chapter pages less than ½ page.